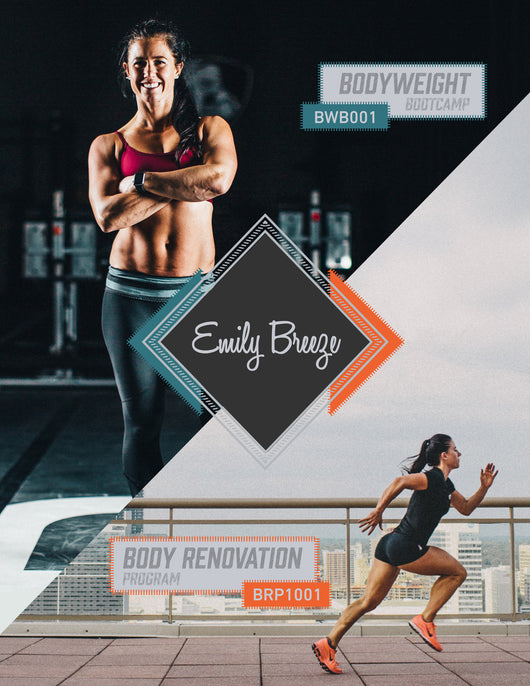 Body Weight and Body Reno combo
Regular price $105.00 Sale
If you're looking for the best of both worlds, you've found it! This combination of the bodyweight bootcamp and body renovation programs will provide you with an awesome balance of workouts for wherever life takes you! You'll have workouts designed for your busy, on-the-go days that are inspired by my HIIT bootcamp with NFL star Randy Moss. You'll also have 24/7 access to the goal planning, meal prepping, and motivational resources of the Body Renovation program on top of even more kickass workouts!!
-2 fantastic programs, 1 low cost
- 24/7 email support
-E-book designed for mobile use on the go.
- Over 3 months of ass kicking workouts that will help shred weight, tone muscle, and increase muscle stamina.
- Healthy eating tips, sample meals, and grocery list.
-Motivational tips and tools to help you crush your fitness goals.
-can be done at home, the gym, or while traveling